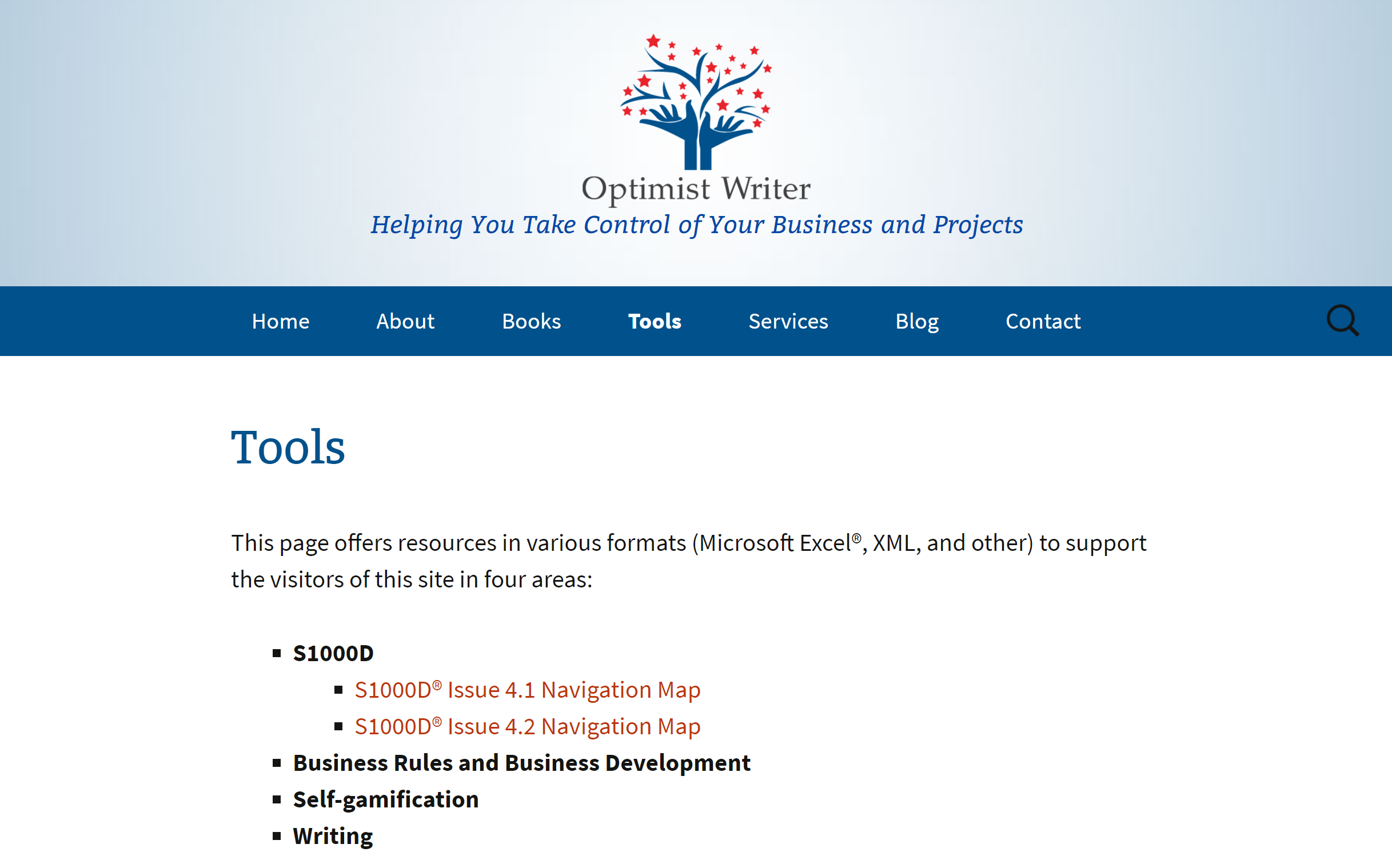 When I published my first book on S1000D "S1000D Issue 4.1 Untangled" last year, I have offered a Microsoft Excel® file along with it, which contained the main content of the book and offered a possibility for projects to copy-paste and use its content in their business rules Excel files.
I released "S1000D® Issue 4.1 and Issue 4.2 Navigation Map" this year and took it with me to the S1000D User Forum in Amsterdam. Almost immediately after learning about the new book, several participants who knew and used the "S1000D Issue 4.1 Untangled" asked me, whether I made a similar Excel file for the new book.
My answer then (June 2017) was that no, I didn't create such a file since the new book contained the information the first book lacked, and for which I primarily created the Excel file. This purpose was the references to the chapters and paragraphs of the specification where the Business Rules Decisions Points (BRDP) are defined.
Later I realized that the Excel file based on my S1000D books could not only be used to track references inside the S1000D text but also for its application as a template for the BR definition. That is why S1000D working groups offered the BRDP Index in Excel format in the S1000D download package of Issue 4.1 in the first place. And I recalled that the BRDP Groups / S1000D Topics I have identified in the books I compiled, were utterly useful to filter the BRDP relevant for the projects and organizations in each stage and context of their S1000D implementation.
So I decided to create a Tools page on my website offering a variety of content both on S1000D and other topics.
The S1000D content both for Issue 4.1 and Issue 4.2 is now available for purchase and use.
I am working now on a resource based on my book "Take Control of Your Business" which introduces the notion of business rules to the general public. Later I will add further content on various topics including self-gamification and writing.
You can find more details on this new page here. I hope the information you will find there will help you in your projects and undertakings.