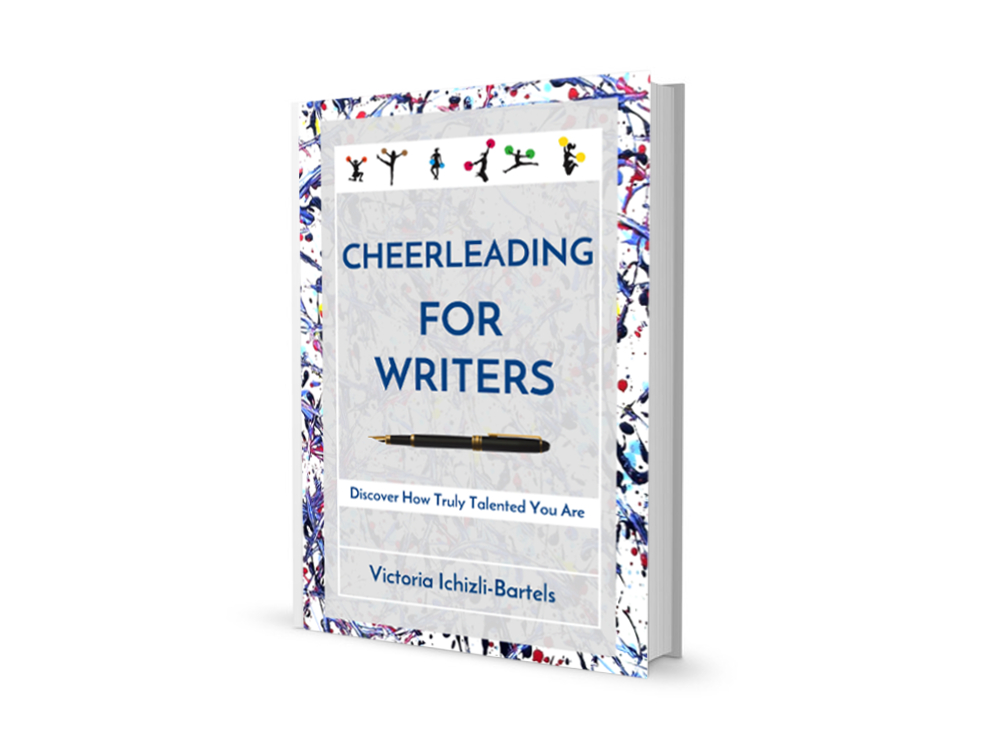 Writing and especially writing books is a long-term process. There are many great books on writing craft advising how to become a better writer, as well as those exposing the lousy writing examples.
A friend, who was first a stranger and who found me online, became not only one of my dearest friends but also became someone else for me. She didn't edit or criticize my writing pieces (either blog posts or book manuscripts I sent her) and didn't say how to improve them. She did something else. She pointed out what she liked most. But most of all she told what feelings my writing generated inside her, along with the memories of her childhood and youth. She related how my written pieces resonated with her.
When I tried to identify who she was to me and my writing, I realized that she was neither an editor nor strictly a beta-reader. She was my cheerleader!
As I experienced her support, I realized that she was not the only cheerleader in my life. Her presence and support made me aware of many beautiful and supporting people in my life, including my writing life.
I wanted to pay the gift of cheerleading for writers further. And with some contemplation of how to do that, I decided to create a resource for writers and to share the discoveries I made along the way. In November 2015 I started a blog category "Cheerleading for Writers" and wrote 26+ articles on various topics of writing, creativity, and life.
In October 2016 I completed this resource and after another year of polishing, revising and editing (both professional and self-editing), I have published "Cheerleading for Writers" this October with the following sub-title "Discover How Truly Talented You Are."
I am curious to see how the stories related in the book will resonate with my fellow writers. I hope it will help them and you, if you are a writer, to relax and enjoy the processes of writing, publishing, and promoting your creations.
At the same time I will continue passing the gift of cheerleading in another way: by reading the writing pieces of my fellow writers and offering them honest feedback and motivation to find gems in their writing, as well as to continue creating more of such jewelry.
And I am sure interacting with them and sharing my writing with them will strengthen and improve my writing craft.
All that will also make sure that we all continue having fun on the paths we have chosen.
If you would like to find out more about "Cheerleading for Writers" then click here.
Copyright © 2017 by Victoria Ichizli-Bartels