This is the last article in "Cheerleading for Writers". I hope you enjoyed the blog collection (which will become a book soon). It was a joy for me to write it. Writing it boosted my energy to work on my other projects.
For this last article I have chosen the word zeal.
Here is what Oxford Dictionaries (https://en.oxforddictionaries.com/definition/zeal) say on its definition online, "Great energy or enthusiasm in pursuit of a cause or an objective."
And I think there is no better word to end this (future) book with.
Because this is what cheerleading is meant for: to motivate in finding, discovering, tanking this great energy and enthusiasm to pursue what we love to do.
I hope the articles in this series made you smile, helped you see how strong and amazingly creative you are. And especially, how unique! There is no one like you and no one can write your stories like you do. Only YOU can. Even somebody else's stories, like fairy tales, if you tell them and put your perspective, your feelings, your thoughts into your retelling of them, the stories will be completely different. They will become your stories.
So, go on, soak up the life, its stories, its colours, take it all in, experience it, and share it with the world how you see and percept it. The light generated by your prism of seeing (and feeling) is one of a kind.
Happy, happy writing, dear writers friends!
Picture: Sweet poppy blooms in October. Plants are definitely some of the most zealous of creatures.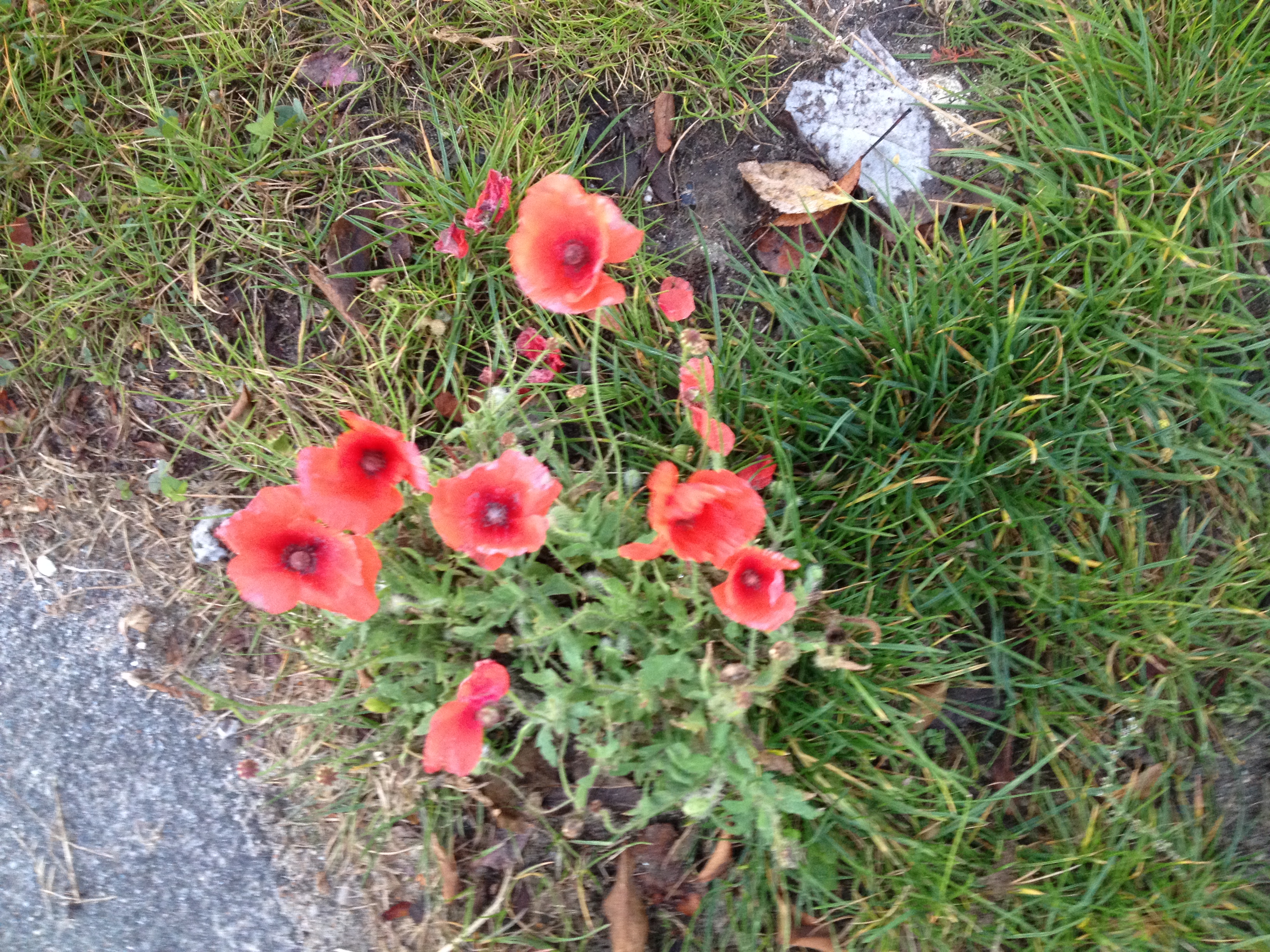 "Cheerleading For Writers", copyright © 2016 by Victoria Ichizli-Bartels